Motor Oil, Corinthia

––––

Orestes Papaioannou, Maria Tziora

––


Sousaki is a coastal area of Corinthia , located 70 km from Athens and 25 km from Corinth. The coastline is mainly occupied by oil refineries that belong to Motor Oil Hellas. Motor Oil is a private petroleum company based in Greece , focusing on oil refining and trading. It is a leading company in its sector , as it produces the 40% of the country's needs in oil ,while it exports 72% of its products abroad. On the southeast side of the refineries , there is Motor Oil's port, which helps transportation of petroleum and derivatives. At the same time Sousaki hosts a number of residencies , which are mostly occupying the area on the south of Motor Oil's refineries, towards the coast. Another feature of this region is the Sousaki volcano , which is pointed at the northwest end of Aegean volcano arc. The last side eruption of this volcano created new land in the gulf of Megara, where there are also major port and refinery facilities. On the west edge of this area , there is, also , a 7,5 m high lighthouse , which navigates ships to the Corinth canal. The design research focuses , among others ,on the analysis of future environmental changes, and the redefinition of the abandoned Motor Oil refineries , after oil.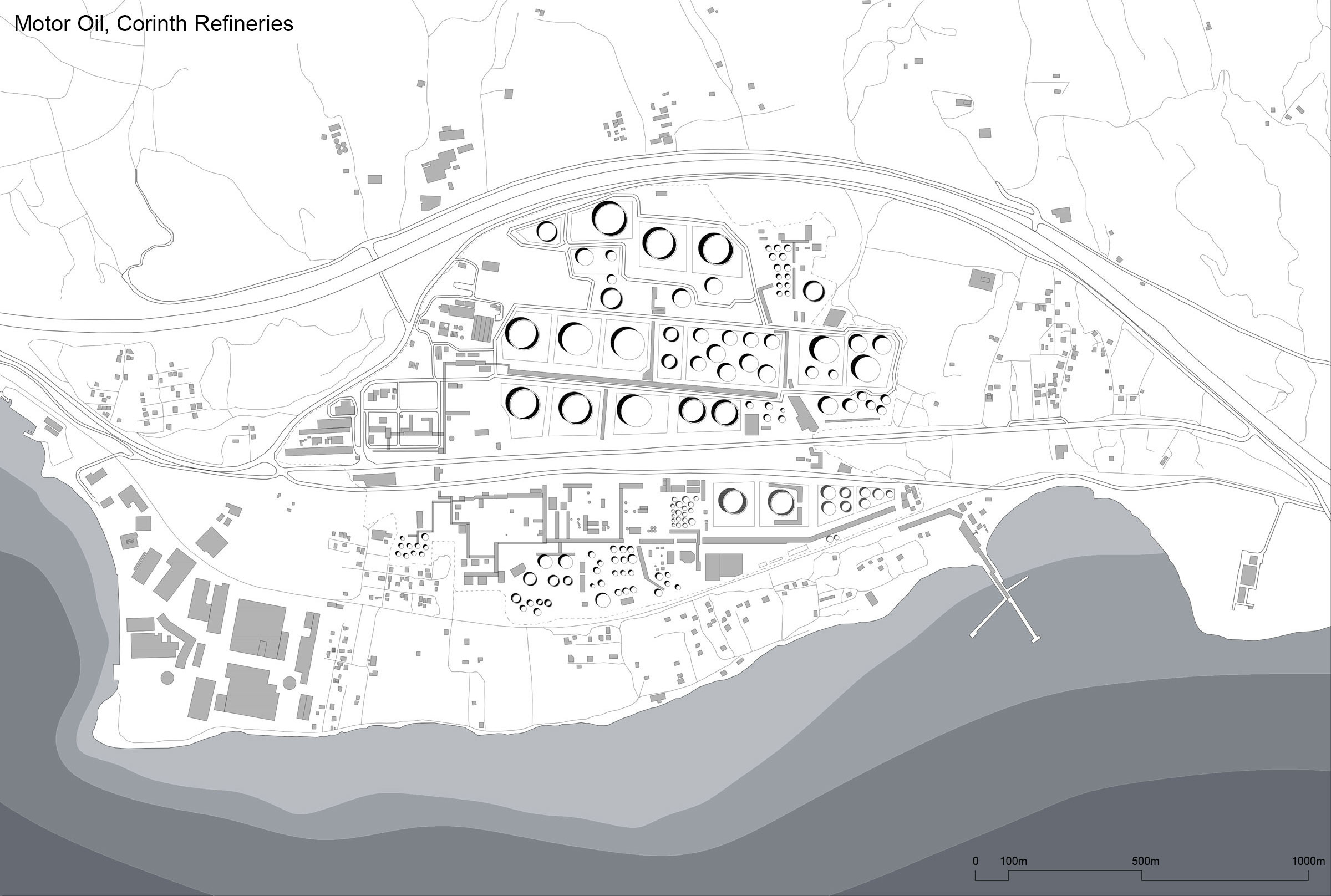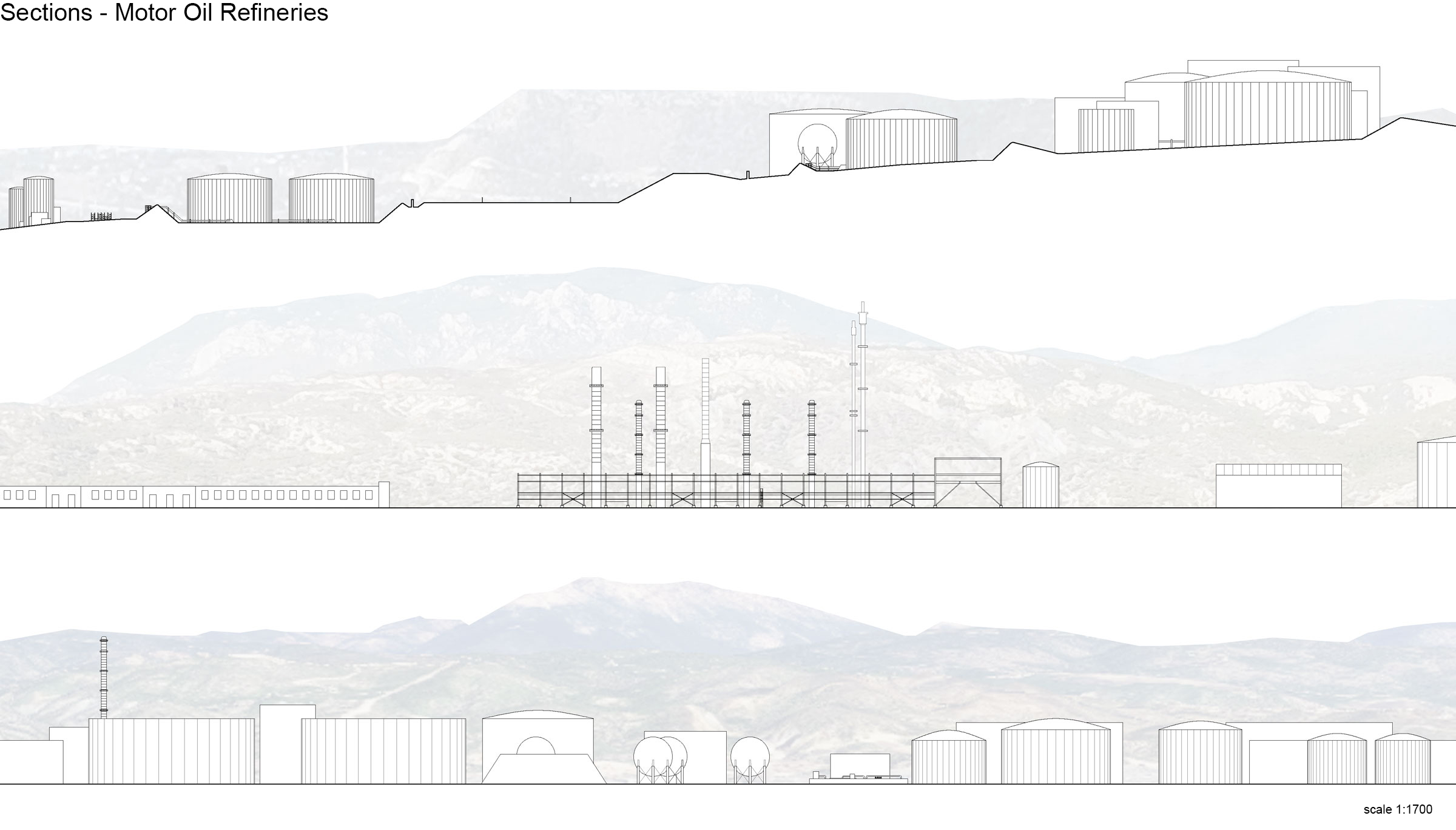 Sousaki Future Perfect Park

This project aims to redefine the future character of the area of Sousaki in Corinthia after 50 years. According to our speculation, by 2070 the world oil reserves and supplies would be depleted and consequently, most of the oil refineries, including the Motor Oil ones in Sousaki, would constitute abandoned and contaminated lands. This proposal describes a method of exploiting these areas, by decontaminating the land through the technology of phytoremediation while a temporary amusement park is installed in the area. The strategy focuses in combing amusement park facilities with the abandoned infrastructure of the refinery, while the decontamination of a land takes place. After the depollution of the area, this "'infrastructure of amusement'' is applied to another abandoned oil infrastructure and this process continues until most of the abandoned oil refineries around the world are decontaminated.
This apparatus is initially implemented in the Sousaki's old refineries. In this case, the amusement park is related to the seashore and a part of the old barrels area of the refinery are converted into a festival area with camping site for temporary accommodation. This proposal for the future development of the Motor Oil area is combing entertainment, ephemeral living and tourism, elements that are going to characterize the Sousaki region .Therefore, this project constitutes not only an amusement park with a decontaminating apparatus, both literally and mentally, but also a place that old-fashioned lifestyles are combined with innovative technologies, transforming this area into vivid area with memories.